You can count on us to be your trusted partner for fire protection systems.
Fire protection systems exist to protect structures and their occupants from the damaging effects of a fire. If you've ever been through the experience of a fire in your home or business, you can attest to how difficult this can be, particularly when the flames rage through the space and cause massive destruction. Some commercial building codes require the installation of fire protection systems, although there are various types of systems available to those in the space. Whether you're a commercial facility owner or manager, part of a commercial construction company, or a contractor, you can count on us to be trusted partner for fire protection systems.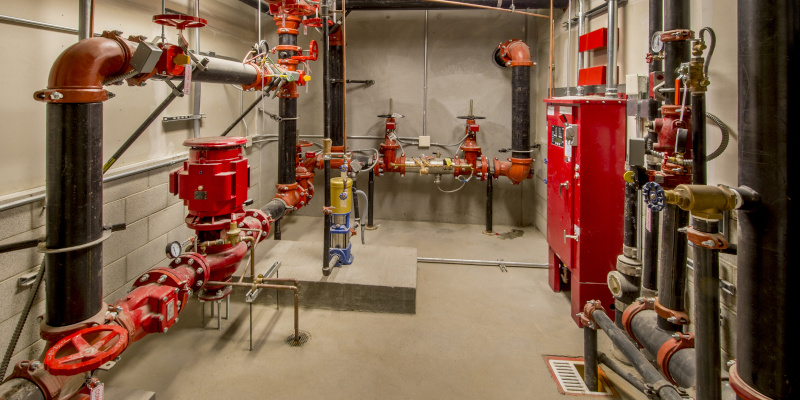 When we started our business more than 25 years ago, we set out to become the best provider of fire protection systems in Ontario. Since then, we've installed countless fire protection systems for our clients and performed maintenance and repairs on many more. When you want professional service and reliable products, turn to us for fire protection systems and services. We specialize in all types of fire suppression systems, including both wet and dry options, pre-action, clean agents, and gas systems.
Something that sets us apart in the industry is our commitment to staying on top of changes and developments. Fire protection systems have changed over the years, and we're always aware of what options are best in different situations and circumstances. If you have questions about your existing fire protection system or would like to request information about an installation service at your property, don't hesitate to contact us at G&R Fire Systems, Inc.
Similar Services We Offer: