Contact us to schedule a sprinkler system inspection on your property.
Many commercial structures are outfitted with various safety systems and components that spring into action if an emergency arises. One of these is a fire protection system, which often includes sprinklers that spray out water to extinguish a fire when high heat is detected in the space. If your facility includes a sprinkler-based fire protection system, you may just assume that the sprinklers will turn on when needed. However, these systems do require some ongoing maintenance and regular inspections. The last thing you want to worry about is a system that won't engage when you need it most.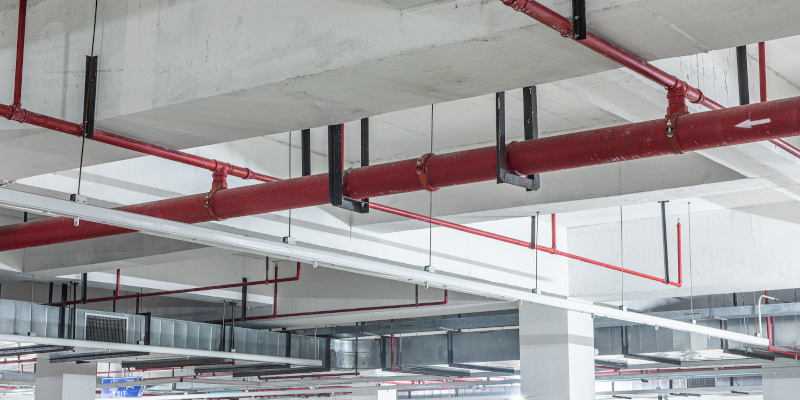 At G&R Fire Systems, Inc., we perform a range of services for customers located throughout Ontario. Our experienced technicians can perform a regular sprinkler system inspection at your facility to ensure that all components are working properly and will engage when needed. We always put the safety of our clients and their facilities first in all the work we do. In order to achieve that goal, we never cut corners or sacrifice the quality of our work.
In addition to sprinkler system inspection services, we're also available to handle other fire protection needs at your facility. We can service, install, and inspect all types of fire inspection systems and components. Contact us to schedule a sprinkler system inspection on your property. We'll send one of our experienced technicians to assess the condition of every sprinkler in the ceiling, as well as the other parts of the system that work together to protect the facility.
---
At G&R Fire Systems, Inc., we proudly provide sprinkler system inspection services for customers throughout Ontario, including Barrie, Innisfil, Midland, Orillia, and Collingwood