Our team offers top-notch fire sprinkler systems that will keep your building and everyone in it safe.
Here at G&R Fire Systems, Inc., we specialize in providing effective, reliable fire sprinkler systems to help keep your property safe from fire. Fire sprinkler systems are an important tool for keeping your building and everyone in it safe from fires, and our team has the right experience to install these systems and keep them in good working order. If you ever need help with a fire sprinkler system, you can turn to our experts to get the solutions you are looking for.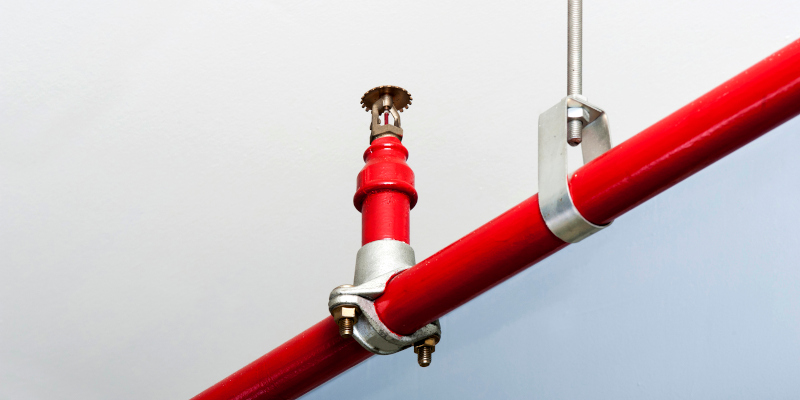 While there are multiple types of fire sprinkler systems, the most common variety is what's known as a wet-pipe system. In this type of system, the sprinkler heads and the pipes that feed them are constantly filled with water. Most of the time, the water is prevented from flowing out of the pipes by a fusible link or glass bulb that stops the flow. If a fire breaks out, however, the flames will increase the air temperature and cause that component to break, releasing the water and putting the fire out. Dry-pipe fire sprinkler systems work on the same basic principle, with the difference being that the sprinkler pipes are not constantly filled with water. In these systems, the breaking of the glass bulb allows the air in the pipes to escape, creating a drop in pressure that causes the water to flow shortly afterwards.
We are proud to serve the Ontario area, and we want to help you protect your property from fires. If you are looking for high-quality fire sprinkler systems you can count on, just give us a call.
---
At G&R Fire Systems, Inc., we are a proud provider of fire sprinkler systems for customers throughout Ontario, including Barrie, Innisfil, Midland, Orillia, and Collingwood